BFVTS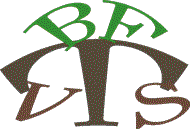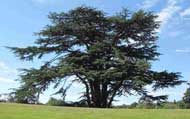 Cedar of Lebanon at South Hill Park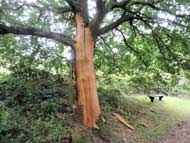 Lightning struck tree at Pope's Meadow
Click here for a montage of beautiful Bracknell trees .
Bracknell Forest Veteran Tree Survey
BFVTS: Who we are
Established in 2015, BFVTS is a group of volunteers helping to compile a database of Veteran Trees in the borough of Bracknell Forest. A veteran tree can be defined as 'a tree that is of interest biologically, culturally or aesthetically because of its age, size or condition'.
Why we survey trees
Trees are important and valuable. They help prevent soil erosion and flooding, they sequester carbon and give off oxygen and so work against air pollution. They are a home for wildlife. Whether in woodland or in urban settings, the sight of trees increases our sense of wellbeing. Veteran trees are particularly remarkable. Some are important for the range of wildlife they support, providing unique conditions for a variety of fungi, lichens, mosses and ferns, insects, birds and other animals. Some have aesthetic appeal. Some illustrate past land use or cultural landscapes. They embody continuity. Veteran trees can be threatened by road construction, by building developments and by intensive agriculture. To help preserve veterans we need to know where they are.
Would you like to help ?
Volunteers usually survey in small subgroups of two or three people working in their own time and at their own pace in areas of their choice. They record a small amount of data about each tree: its location, its girth and a few other significant facts. They take photos. It can be good fun. Records are submitted to TVERC (Thames Valley Environmental Records Centre). You can become a member of an existing group or just join one briefly to learn the ropes.
Want to find out more ?
Wokingham has an active and well established veteran tree association with an interesting and informative website (details below). BFVTS is grateful to WDVTA for all their help and support. Based on the handbook used by the Wokingham Group, a Bracknell Forest Tree Surveyors Handbook is now available.
Contact Us:
To find out more about BFVTS email:
Links:
Thames Valley Environmental Records Centre - introduction to wildlife recording: http://sightings.tverc.org/record/introduction
Wokingham District Veteran Tree Association www.wdvta.org.uk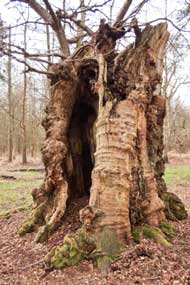 Oldest tree yet recorded in Bracknell Forest Borough: An Oak in Swinley Forest; girth 7.3 metres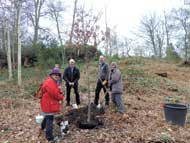 Quercus robur, a future veteran planted at South Hill Park in memory of Charles (Hugh) Rendell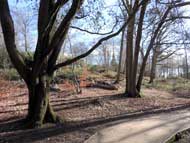 Gladstone's Holm Oak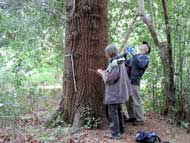 Survey work